It goes without saying that getting the payroll process right is of utmost importance in any business.
THE PROCESS
Our service includes:
Weekly, fortnightly or monthly payroll processing
PSR submissions to Revenue
Secure electronic payslips issued to Employees
Payroll Management Report sent to Employer
Processing of Revenue payments
What We Do
If you employ staff, you'll need to make sure your business is registered with Revenue for PAYE and that you run payroll correctly. There is little room for error. That's why having our qualified team look after this process for you helps to ensure you keep everyone happy.
The payroll team here are specialists – you can be assured that your business' payroll will run on time and be fully tax compliant. Our rates are also very competitive and fully transparent.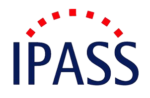 Payroll Quick Quote Calculator
Payroll fees are built into our monthly packages, but if you would like to avail of a payroll only service, we can provide this for you.
 We can also provide this service for UK based payrolls!
Simply enter the number of employees into our quick quote calculator to find out the cost.
The payroll service is charged monthly, quotes are ex-VAT
MAKE AN ENQUIRY

Testimonials
When I first approached Paddy Quinn and Co about my new construction I was clueless. They are now helping me with 17 plus employees each week. Things always run very smoothly for me and a special thanks to Caroline. She's fantastic. Every problem I've had, she's always found a solution.

Sean Patton

SP Carpentry Limited
We have been using Paddy Quinn and Co. for a number of years now. We have found the service excellent and are delighted we changed accountancy firms. By having our bookkeeping, accounts and payroll done by these professionals It has allowed us to free up valuable time to concentrate on our business.

Garrett McMahon, Director

McMahon's of Botanic Avenue
We were quite lost when we start our business and Paddy helps us and guide us efficiently. I am very happy with the service received. They are always available to help with very high professionalism.

Marc Fabregues
An absolutely first class service - went above and beyond when helping me set up my company in Dublin. Would highly recommend to any start ups and pricing is also extremely competitive.

Johnathan Jordan, Owner

Online Estate Agents
Just started up my first business and Paddy Quinn and Co have been a fantastic help. They are very friendly and professional. The best thing about Paddy is that he puts you at ease. I had 101 things to do with setting up the business and Paddy has looked after all of that and given me advice along the way.

Billy O'Neill, Director

Aeroforms Limited
The team at Paddy Quinn & Co have been instrumental in the development and expansion of our business. Having the complete finance function outsourced, everything from bookkeeping to payroll to all the year-end returns, frees up so much of my time as a business owner. Work is always of the highest quality. Highly recommend to any business owner.

Joey Boland, Owner

Sports Physio Ireland
It has always been a pleasure working with Paddy, himself and his team are very diligent, always willing to help and advise genuinely, something that is very rare to find nowadays. 100% recommended.

Gerardo Pacheco
I couldn't recommend Paddy Quinn more highly. All in all, it was exactly what we wanted. When we were looking to move our business to Ireland, Paddy provided a speedy, friendly, knowledgeable and professional service. He gave us precise and concise information about all the local requirements and compliance regulations and links to other professionals.

MWD Thompson
CONTACT US NOW FOR A FREE QUOTE
To find out more about how we can help you, get in touch today to book a free discovery call.
PRICING
MAKE AN ENQUIRY